In the latter part of 2012, I started reading a book per week in an effort to become a better writer, but also because I love reading and have neglected it for far too long. November and December were pretty productive months for me in terms of my reading list, apparently. Here are the last 11 books I read last year.
Shadow and Bone, by Leigh Bardugo
In Ravka, a land torn in two by a territory of monster-ridden darkness known as the Shadow Fold, Alina discovers that she is a long-awaited Sun Summoner. Her dormant powers allow her to summon light into darkness, meaning she might be the key to ending Ravka's war — but first she has to be trained by the Darkling, one of the world's most powerful beings. With a unique cast of characters, a clever voice that manages to make an epic fantasy world feel young and vibrant and some phenomenal emotional moments, Shadow and Bone was a wonderful surprise.
Curse Workers, Book 1: White Cat, by Holly Black
White Cat is an exercise in economical worldbuilding, through the eyes of a likable jerk. Cassel Sharpe comes from a family of Curse Workers, magicians/conmen that can manipulate emotions, memories and even death. After he starts sleepwalking and having strange dreams of a white cat, Cassel suspects that his family is hiding something huge from him, and he needs to find out the truth. The catch? Cassel can't work like the rest of his family.
White Cat moves at a fantastic clip, and Cassel's reflections on trying to fit in are dry, hilarious and somber all at once. I read this book in just about one sitting, and did about the same with the next two.
Leviathan, by Scott Westerfeld
A steampunk/alternate history take on World War I, Leviathan follows two kids from opposing sides of an escalating conflict — the Darwinists and the Clankers. One side uses beasts, the other uses machines of iron and steam. The idea is grand, and watching the two main characters march inexorably toward one another is well done and so satisfying when it all comes to fruition. Also, more books need awesome illustrations.
Walking Dead Vol 1: Days Gone Bye, by Robert Kirkman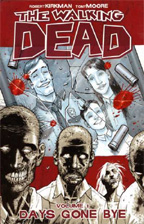 After catching up with the series on AMC, I thought I'd try my hand at the books. It's interesting to see all the images that made their way into the first episode or so of the show. While I wasn't much a fan of the first season (besides those opening two episodes), I have a feeling I'll continue to enjoy the books.
A Monster Calls, by Patrick Ness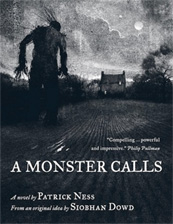 Very few books have actually elicited the kind of emotional response in me that A Monster Calls did. Every night at the same time, a monster visits Conor, demanding the truth from him, the truth about a particular dream of Conor's. The truth of that dream and the lessons that Conor learns pretty much wrecked me by book's end. Highly recommended.
American Gods, by Neil Gaiman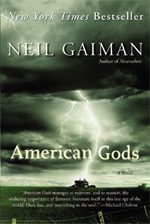 I sort of consider American Gods to be the Godfather of fantasy books — you know, that one book that everyone is like "What?!" when you say you haven't read it. I finally tackled Neil Gaiman's American Gods in November, to mixed results. It was the first of Gaiman's books I've read, so I loved the tone and the world, but the plot definitely plodded along at times. The most enjoyable part of the novel for me was a subplot that had Shadow in a rural town, trying to solve a decades-old mystery. Why couldn't I read more of that book?
Daughter of Smoke and Bone, by Laini Taylor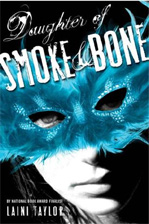 Ever read writing so good, so beautiful and full of voice that you almost hate the author? Laini Taylor's Daughter of Smoke and Bone is full of thrills, ridiculously well-written supernatural fun and a wildly entertaining premise. Karou is a bone collector for a demon named Brimstone that finds herself on the run from angels and the search for truth. While she's sometimes a little too perfect (and smart and funny and unbelievably talented at everything), and the book suffers from some late pacing issues, I loved the book and I'm looking forward to anything else Taylor publishes.
The Glass Castle, by Jeannette Walls
Jeannette Walls' memoir of her completely dysfunctional parents and their gradual decline into homelessness and alcoholism is depressing, touching and uplifting all at once. As far as memoirs go, it's one of the most fascinating books I've ever read, and I'm envious of Walls' ability to paint unlovable characters with such a delicate brush, even if they are her own flesh and blood.
Curse Workers: Book 2: Red Glove, by Holly Black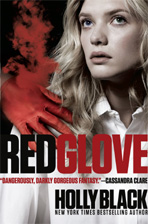 In the continued misadventures of Cassel Sharpe, Red Glove follows our conman antihero as he hits a new series of road bumps — namely, everyone wants him to work for them, from federal agents to classmates to powerful crime bosses. Red Glove isn't as riveting as White Cat, but it's just as addictive.
Curse Workers, Book 3: Black Heart, by Holly Black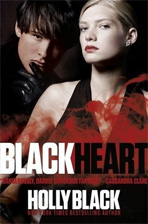 Yes, I read Books 2 and 3 of the Curse Workers trilogy back to back, in just about 5 days. Book 3 follows Cassel in the wake of his decisions from Red Glove, but he still can't seem to find his place in a world of mobsters and corrupt politicians. I know, that's super vague, but it's hard to write about this book without spoiling some things from either of the ones before it. Let's just say the trilogy wraps up just fine, and it now stands as one of my favorite all-time series.
Divergent, Book 2: Insurgent, by Veronica Roth

It's only appropriate that if Divergent was one of my favorite books of 2012, that I would finish the year off by reading Insurgent. Even though Insurgent is a tense, emotional continuation of Tris' story in a society completely turned upside down, it does have a bit of middle-book-itis. At times slow and perhaps a bit too oppressive, Insurgent still managed to floor me with some huge powerful moments, and some truly awful choices thrust upon its main character.
————
And that's the Booket List for November and December, finishing out 2012. My goal in 2013 is to read at least a book per week, so I'm hoping to report back at the end of January with brief thoughts on Casual Vacancy, Walking Dead Vol 2, the Rook and more. We'll see how that goes.
Have any of you read any of these books? Thoughts?