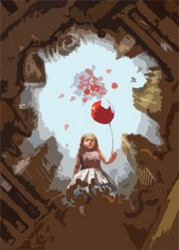 For most of my life, I have been called a geek. And honestly, I can't even remember when this started. No, it wasn't when I got those glasses with the rubber handlebars that locked them behind my ears. And no, it wasn't when I wore my MC Hammer pants to school on a day that was not Halloween. It wasn't even when my brother and I showed up in matching outfits.
In elementary school, I remember every kid on the street having a Nintendo. It was the normal thing to do. Nobody cared that it was nerdy. Or perhaps nobody had decided that's what it was called yet. When you're young, these things are mostly normal, but at some point, everything changes. At some point, a switch is flipped, arbitrary social lines are drawn, and people align themselves where they think they will be happiest. Around this time is when I suppose the whole "geek" thing started for me, even though I wasn't doing anything differently than I had done it before.
What surprises me the most about my geekhood is the judgmental attitude that people took (and still take) towards the things that I love. For some reason, there is a great deal of disdain towards comic books, games, fantasy stories and the like. Perhaps it's because some people have truly never read and enjoyed them, so they can't see what the big stinking deal is, or perhaps it's because other people that love them are obnoxious. Really, it's anyone's guess.
Maybe your experiences differ from mine, I'm not sure. I just remember gatherings in college where as soon as I started talking about playing video games like Halo 2 or spending a weekend doing the Guild Wars beta, having people jump all over me. It was all done in jest, for sure, but it irked me at the time. Why could these people talk about how much Jeff Bowden sucked as an offensive coordinator for FSU, but I couldn't talk about the cel-shaded Wind Waker and why I would much rather have a more adult Link in the next Legend of Zelda game? This back and forth continued throughout most of college, and plagued many of my conversations for several years.
And then, something odd happened. I discovered that several people I knew, who had previously mocked my geeky ways, were suddenly part of the Harry Potter phenomenon. These were the same folks that had made fun of me for enjoying fantasy books, or playing RPG's, and there they were, enjoying their non-BSG Starbucks and reading about some stupid fake sport called Quidditch. If you called them out on it, they would deny that what they were reading was fantasy, all the while with that glass stupor in their eyes like they had experienced a Confundus Charm or something. The rest of us nerds, though, we saw through the denial.
And really, what I've discovered through all of that is this: everybody is a geek about something, and you'd be surprised how far down the rabbit hole goes.
For instance: sports gurus are actually nerds. No, they don't look like the rest of us. And they certainly don't talk like the rest of us. But they do act like us. Sentences like "Dude, did you see that douche Jim Joyce blow Galarraga's perfect game, bra?" are just as foreign as the talk of over-nerfing Zergs is to the rest of the world, but it still comes from the same place: passion about something that you love.
And this extends across to any hobby or fascination. Beer brewers? Total dorks. Reality show fanatics? Dweebs. Green enthusiasts? Nerd central. Gardeners? Geeks. Cyclists? Well, you get the point. If you love something and spend a great deal of your free time doing it, the chances are high that you are actually a geek about it. It doesn't have to be holding a lightsaber or pewing some lasers to transfer it into the Rabbit Hole of Geek. Your fascination with it does that all its own.
The even funnier thing about the Rabbit Hole is that it goes deeper than anyone ever truly lets on. For instance, I will admit to the entire world right here that not only was I once obsessed with the anime Dragonball Z… I used to write fan fiction for it. But wait! There's more. Not only did I spend years of my life writing stories about super-saiyajins, I was also an administrator for one of the largest DBZ fanfiction sites on the Internet. As dorky as it is, we had a truly awesome community that I still keep up with, nearly 10 years later.
I'm sure nearly everyone can relate to this level of obsession in at least some area of their lives. Perhaps it's not quite to that scale, but if you think about it enough, you'll recognize the heights you'll ascend to in order to keep doing that which you love. I guess the question I've been asking my whole life is why do we bother hiding it? It hasn't been until recent years that I openly talk about the most nerdiest parts of my life, like playing D&D or spending several years making a show based in Counter-Strike: Source. People still mock me, sure, but I find that I'm much happier.
I could go on and on about this idea of the Rabbit Hole of Geek, but I think I'll stop to ask this question: What are you most nerdy about?